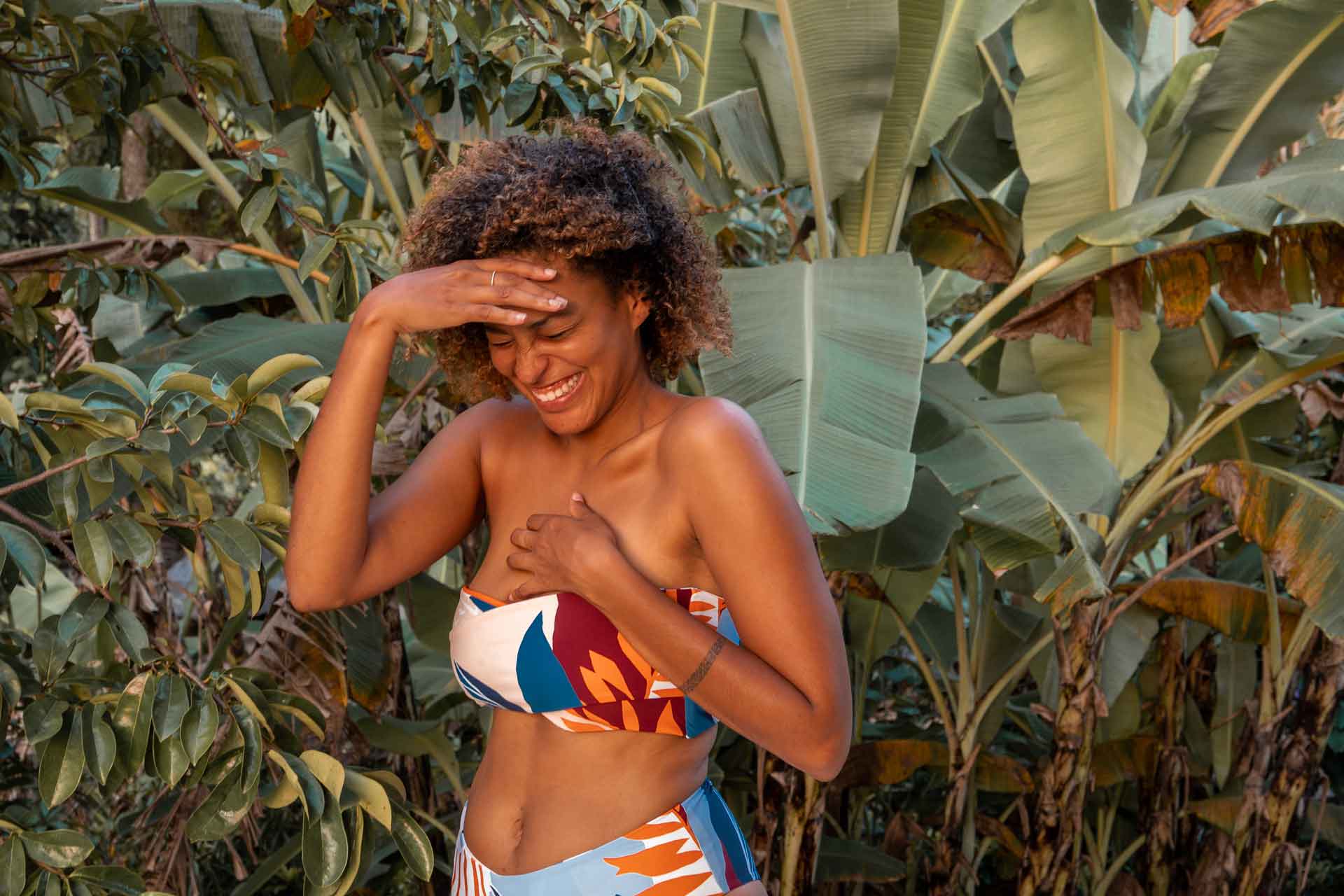 ---
By 2050, our seas may contain more garbage than fish.
8 million tons of waste end up in our seas every single year.
640 thousand tons of fishing nets are abandoned at the bottom of the ocean.
We use 700 plastic bags a year per person. Less than 1% is recycled.
Finding solutions for a more sustainable world will always be one of our main purposes. That is why we produce swimwear made from recycled materials extracted from the sea. Be part of the movement and help us clean up the oceans!
---
Sustainability is fully integrated into our strategy. We proudly use ECONYL® regenerated nylon made from abandoned fishing nets and REPREVE® made from recycled plastic in our swimwear.


How does it work?
1. Collecting
Ghost fishing nets and plastic waste is collected around the globe through different initiatives such as Healthy Seas. From 2013 to 2018, they collected 453 tons of fishing nets, which equals the weight of three blue whales!

2. Recycling
The material is then transformed back to its original purity after a regeneration process. The yarn is blended with Lycra® Xtra Life™ to ensure optimal support while remaining soft and stretch. Our swimwear is UV protective, and highly resistant to chlorine, suntan creams and oils.
---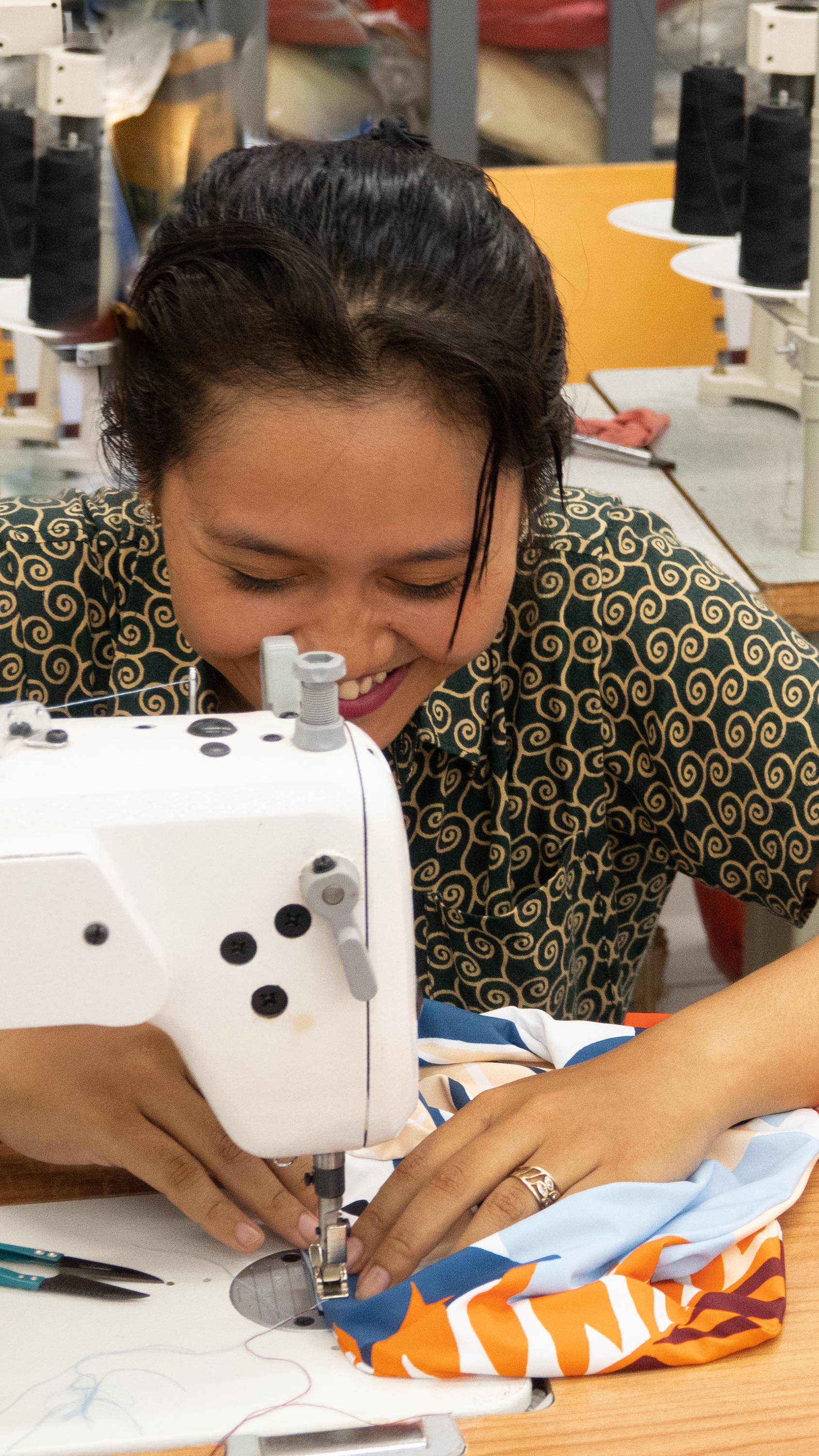 ---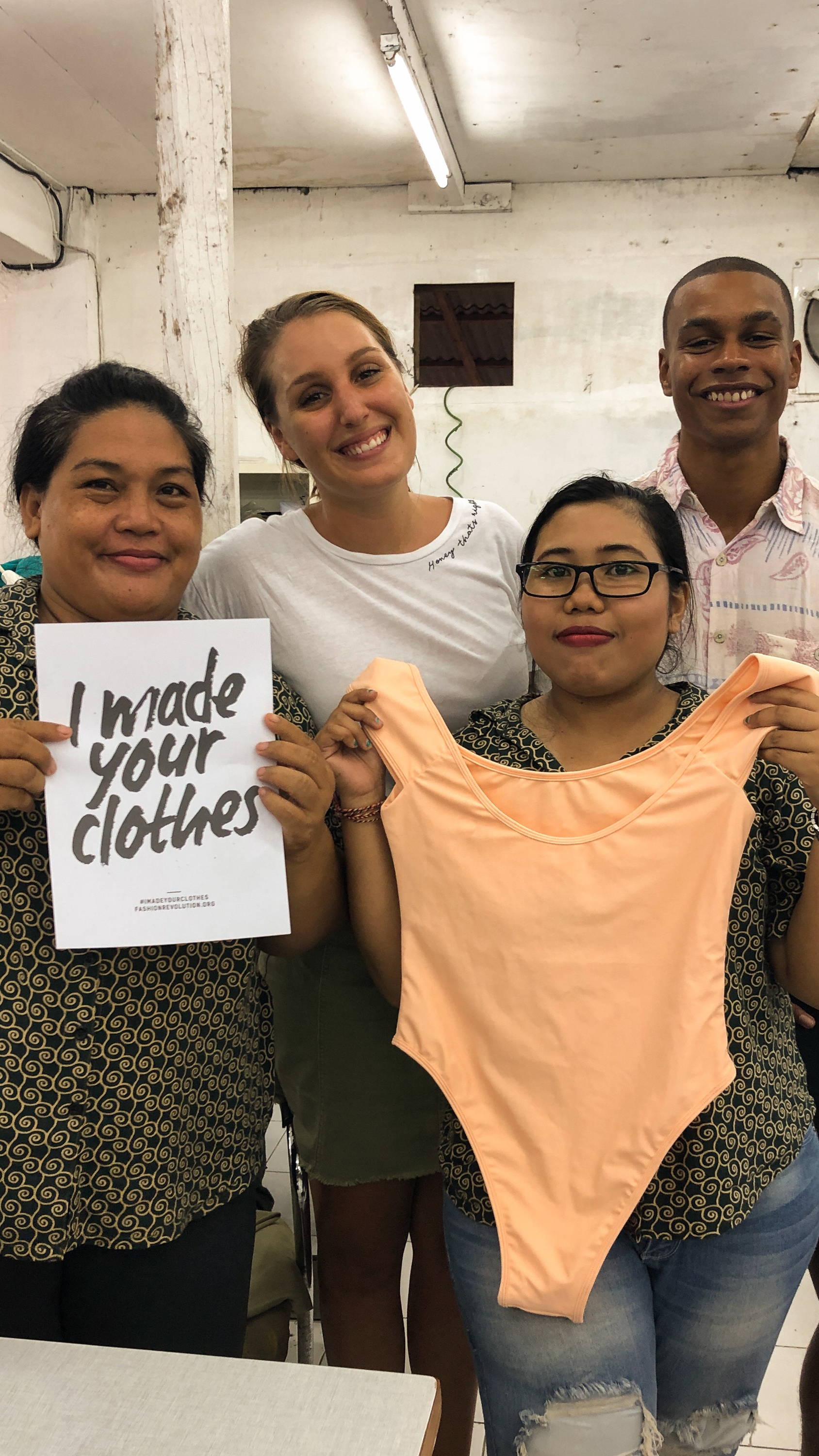 ---
A talented crew of Indonesian tailors makes by hand the swimwear in an ethical and eco-friendly manufacture, which employs mostly women and offers good working conditions and fair remuneration.
We also commit to remain transparent with our customers and are very happy to share behind the scenes images and videos on our Instagram page @julienneswim of production process and of our collaboration with models and the other beautiful souls gravitating our the brand.
---

We use biodegradable and recyclable packaging material. Our hangtags, boxes and business cards are made of recycled cardboard by a local business from Java established in Bali for 15 years. We seal our shipping boxes with kraft packing tape instead of regular plastic tape. Even the protection bags we use to store our goods are made from cassava and the Julienne pouch in which your swimsuits are packed is composed of low impact EVA plastic.
---
Give back to the community
More than 12 million women are illiterate in Indonesia and are paid 50% less than the minimum salary. It's a lot. Too much, and it has to change.

We have chosen to team up with Bali Wise and give them CHF 1.- per swimsuit bought. The organisation aims at empowering marginalized women through skills education as a means to develop sustainable communities in Indonesia. They carry out a great field job by providing education facilities, professional training, accommodation and creating job opportunities.
Learn more about them here: http://baliwise.org/